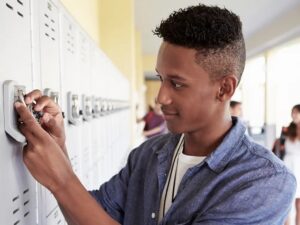 We have the right combination CODE to open 🔓your class to an affordable fun school trip to Washington DC, Philadelphia, & NYC. Call 1-888-595-5435 TODAY!!
.
1. Group Transportation

There are 6 significant phases when it comes to organizing a class trip to Washington DC, NYC, and Philadelphia. In order for the school trip to be labeled a success, each phase must be performed without any major mishaps. The first aspect of organizing a class trip to Washington, D.C, NYC, and Philadelphia is the transportation. This key phase is probably the most important, due to the fact that it's the first, middle, and last segment of each class trip. In order for the school trip to begin on a positive note the reserved transportation must be ON TIME. Drivers must be FRIENDLY and PATIENT, and the reserved vehicles must be CLEAN, and FULLY INSPECTED for any mechanical problems. We have an excellent meet and greet procedure set in place to pick up large school groups from local airports and train stations. Our meet and greeters will be keeping a close eye on your landing and arrival times. As your school group makes their way down to the baggage claim area, our meet and greeter will be holding a sign stating the name of your school. After you and our friendly greeter have cordially met, we will assist any individuals who would like assistance with their personal belongings to the reserved outdoor buses. Our company is completely responsible for making sure that each of the passenger's bags are placed in the rear luggage compartment or stored in the lower compartment underneath the bus. Now that we have everyone seated and safely buckled, with their bags tucked away, prepare to embark on an amazing journey of Washington, DC, Philadelphia, and New York City.
.
2. Group Hotels
The 2nd phase of a group trip is the hotel accommodations. As the reserved shuttle bus slowly pulls up to the front entrance of the hotel, we will have several hotel staff employees (Doorman/Bellman) on location to assist you with your luggage. Prior to checking in we will have your group hotel keys premade, so that everyone can get settled in and comfortable. This system is put into place to prevent the front desk from being bombarded all at once, which can cause confusions on both ends. If by chance your school arrives to the hotel prior to check in and the rooms are not ready we will either store them in the luggage closet or a hotel conference room. We recognize that this will be considered your 2nd home for the next 3 to 7 days, and it our due diligence to pre book your hotel in a safe and secure area.
.
3. Group Dinners
Imagine this chaotic situation where you have a group of 25 hungry seniors from high school entering a restaurant in downtown Washington D.C, NYC, or Philadelphia. Your group leader approaches the host/hostess stand and simply asks, "Do you have a table available for 25?"
​
Host/Hostess: Unfortunately, we don't at this present moment, but we can separate your group in different sections throughout the restaurant.
Group Leader: We are a school group, and we would all love to sit together as (1) group.
​
Host/Hostess: Ok, we can put some tables together, but the wait time will be 1 hour and 45 minutes.
The group chaperone realizes that the school group is incredibly hungry, and moves on to the next best option. Which is calling around to the nearby restaurants for immediate availability. This unfortunate set of circumstances all can be avoided by calling Honor Roll Student Tours today at 1-888-595-5435 Hiring our company will leave you with the 100% satisfaction of confidently walking into a restaurant, providing your groups name, while the host/hostess escorts your team to a private reserved room booked by Honor Roll Student Tours. Booking your DIAMOND PACKAGE with our company, allows your group the access of experiencing a HASSLE FREE reservation without any DELAYS or OVERPRICED menus.
4. Group Tours
​This next phase is considered the most important aspect to any class trip. If the tour guide is not knowledgeable, or abrasive it can turn the entire class trip into a nightmare! At Honor Roll Student Tours we place class trips with not only knowledgeable tour guides, but we place you with tour guides who speak clearly, who are patient, and who are people oriented. Prepare your students to be educated as our tour guides are driven and motivated to inspire the youth about our country's history. While your students are being taught about some of the basic principles of our founding fathers, they will also have the access to exit the bus to take pictures and be apart of some of the most historical monuments across the world.
5. Group Shopping
When a group of individuals embark on a trip to an extraordinary city; besides leaving with some great memories, they all want to leave with some remarkable souvenirs that they can forever cherish. Who wouldn't want a hoodie sweat shirt, stating "FBI" or a short sleeve shirt of your favorite past or current President? This is also the perfect opportunity to purchase a special gift for a relative back home or a close friend. While some members in your group may be interested in souvenirs, others may prefer a shopping mall or an outlet that carry high level brands at discounted prices. At any rate, before departing our nation's capital, NYC, or Philadelphia we highly recommend you purchasing a souvenir to place in either your wardrobe closet, kitchen cabinet, coffee table, or on your refrigerator.
.
6. Group Night Out
We consider this portion to be the last phase of a group trip. While Washington, DC, NYC, and Philadelphia can be both fun and educational, every group needs a time to break away from the monuments and memorials, and escape to a thrilling atmosphere. This is that particular moment where your team members enjoy each others company, and strong bonds develop. The list of endless fun things to do in Washington, DC, New York City, and Philadelphia range from Dave and Busters, Six Flags, a night of bowling, and the movie theatres. Now that we have successfully broken down each phase to any class trip, call us today to reserve your all inclusive school trip to Washington DC, NYC, and Philadelphia!!!
​
Also serving: School Bands ** Boys and Girls Scouts **YMCA **Boys and Girls Club **Church choirs **Schools**Senior Citizens Trips **Christian Youth Group **Little League Baseball **Junior Achievement **AAU Basketball **Soccer Club **Make a Wish Foundation**