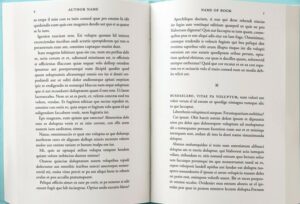 We are literally like an OPEN BOOK which means you will never have to GUESS or be unsure on the type of service you will receive from Honor Roll Student Tours!! CLICK on the OPEN BOOK for Extra Help.
When traveling to the Washington, D.C., NYC or Philadelphia area, one of the most important decisions a school will make is choosing the safest transportation to commute their students. This particular choice can literally make or break a school trip to Washington D.C, NYC, or Philadelphia. Can you imagine the nightmare of having a broken down bus with a group of middle-aged students? The unfortunate last minute situation can cause teachers to panic, stress, and hurry to find the next best alternative. Keep in mind that parents are entrusting your school to make sure that their kids are safe and accounted for while they are participating on a field trip. Therefore this should be the primary reason you choose Honor Roll Student Tours, not just for student educational tours, but for transportation to museums, souvenir shops, shopping malls, restaurants, and airports.
Whether your school is flying into Reagan National Airport (DCA), Dulles Airport (IAD), Baltimore Airport (BWI), PHL or JFK Airport, Honor Roll Student Tours will have one of our friendly staff employees meet and greet your students, teachers, and chaperone's in the baggage claim area. Two of the unique ways you will be able to pinpoint our greeter is by the massive sign that they are holding, which will also indicate your schools name, and #2 by the big smile on his or her face. After everyone has retrieved their belongings, our greeter will then escort your class outdoors to where the clean shuttle bus will be patiently waiting.
"Transporting your students SAFELY from the steps of their school, to the steps of Lincoln, from school libraries to the Library of Congress, from 3rd period science class to the Air and Space Museum, and from outdoor recess to outdoor classes. We're making your class trip a "class-ic" one."
-Honor Roll Student Tours 🇺🇸
.
Do your students often ask you WHY? Bring them to the Air & Space, and let's get smart like Bill NYE…….the Science Guy. For affordable school transportation in Washington DC, Philadelphia, & NYC contact us @ 202-330-3079 or email us at [email protected]
.
A typical class trip size can range from 5 participants to 200. Either way Honor Roll Student Tours is well equipped to transport your school in either a clean Suburban SUV, passenger van, Sprinter, shuttle bus, school bus, or a comfortable coach bus. Although it is highly essential that the vehicle being driven is safe and in tip top condition, the individual behind the wheel must demonstrate concentration, patience, courtesy, and knowledge. All of which our team of competent drivers conduct themselves on a daily basis. The choice is now in your hands to decide on which transportation company you will choose for this years annual field trip to Washington DC, NYC, or Philadelphia. Just remember if your looking for safety, dependability, fun, and great memories contact us today at 202-330-3079 or by emailing us at [email protected]

Suburban SUV:
Transportation service for class trips, fields trips, and school trips. Plenty of room for luggage and the view is high enough off the ground to see above cars to view monuments and memorials. Airport SUV service for students, class trips, and school trips.
*Discount transportation for teachers*
Passenger Van:
Van transportation service for class trips, field trips, and school trips. Perfect for those smaller class trips that would prefer to stay together. Airport van service for students, class trips, and school field trips. *Discount van transportation for teachers*
Sprinter Van:
Sprinter Van service for class trips, field trips, and school trips. Equipped with leather interior and seats a maximum 14 passengers plus luggage comfortably. Airport van service for students, class trips, and school field trips. *Discount sprinter transportation for teachers*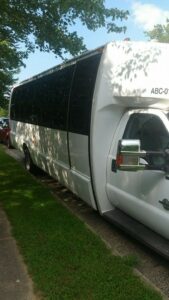 Shuttle Bus:
Shuttle Bus service for class trips, field trips, and school trips. This shuttle bus seats 32 passengers and is equipped with an overhead compartment, microphone, and with A/C and heat. Airport shuttle bus service for students, class trips, and school field trips. *Discount shuttle bus transportation for teachers*
School Bus:
School bus service for class trips, field trips, and school trips. Our school buses hold 60 passengers and are equipped with seat belts, microphones, and A/C and heat. Airport school bus service for students, class trips and school field trips. *Teachers and Chaperones ride for FREE*
Coach Bus:
Coach bus service for class trips, field trips, and school trips. Our coach buses hold a maximum of 57 passengers and are equipped with seat belts, microphones, A/C and heat, and under/overhead compartments. Airport coach bus service for students, class trips and school field trips. *Teachers and Chaperones ride for FREE*